WE ARE A FULL-SERVICE RESIDENTIAL BROKERAGE FIRM THAT FOCUSES ON THE AFFORDABLE HOUSING INDUSTRY AND NEW CONSTRUCTION.
AMS Realty works closely with its sister company, American Marketing Services, to deliver successful sales programs and exciting marketing programs for the residential housing industry.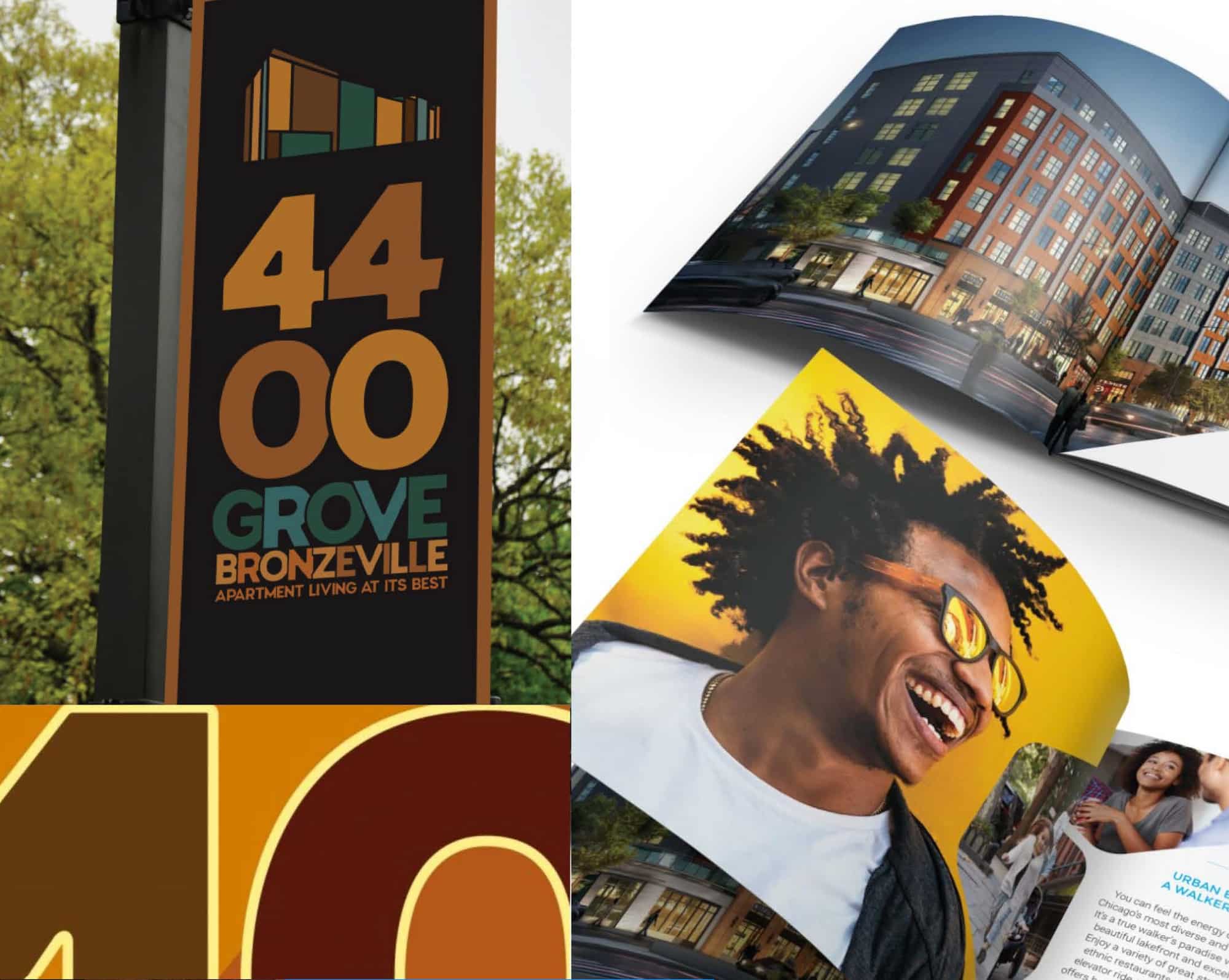 Brokerage & Sales
In addition to working with home buyers, AMS Realty serves as the listing agent for new construction developments of all sizes, and affordable or mixed-income for-sale programs. Our experienced sales staff specializes in selling homes that utilize state and local programs to help moderate-income families achieve their dreams of homeownership. In order to build a list of qualified prospects, AMS Realty provides important outreach to stakeholders including community groups, employers, and religious institutions. The combination of our extensive brokerage experience and innovative marketing capabilities helps AMS Realty to provide clients with an exceptional value.
Pre-Development Planning
AMS Realty provides comprehensive market research to help developers price and position new homes prior to construction. Our customized reports draw upon demographic data and trends, buyer psychographics, sales data, and competitive market analysis, in order to maximize sales potential and avert marketing challenges before they arise.
Marketing Planning
AMS Realty creates and executes innovative and cost-effective marketing programs for a wide variety of real estate product. We work with clients to create a memorable name, tagline, color scheme and logo for developments and programs. Once construction begins, we design signage, websites, and brochures, and also provide creative digital advertising and social media campaigns to reach qualified prospects and build a list of interested buyers.
Relocation Services
AMS Realty's sister corporation, Urban Relocation Services, Inc. (URS),  Inc., is a full-service relocation corporation that specializes in creating and executing custom relocation programs for municipal governments, private developers, not-for-profit organizations, and Housing Authorities. URS is an industry leader in residential relocation with a special expertise in managing programs for low- and moderate-income families and special needs populations.
Brand New Homes For Sale!
Affordable homes are available now for qualified buyers at these exciting
new developments. Click for more information or call AMS Realty today.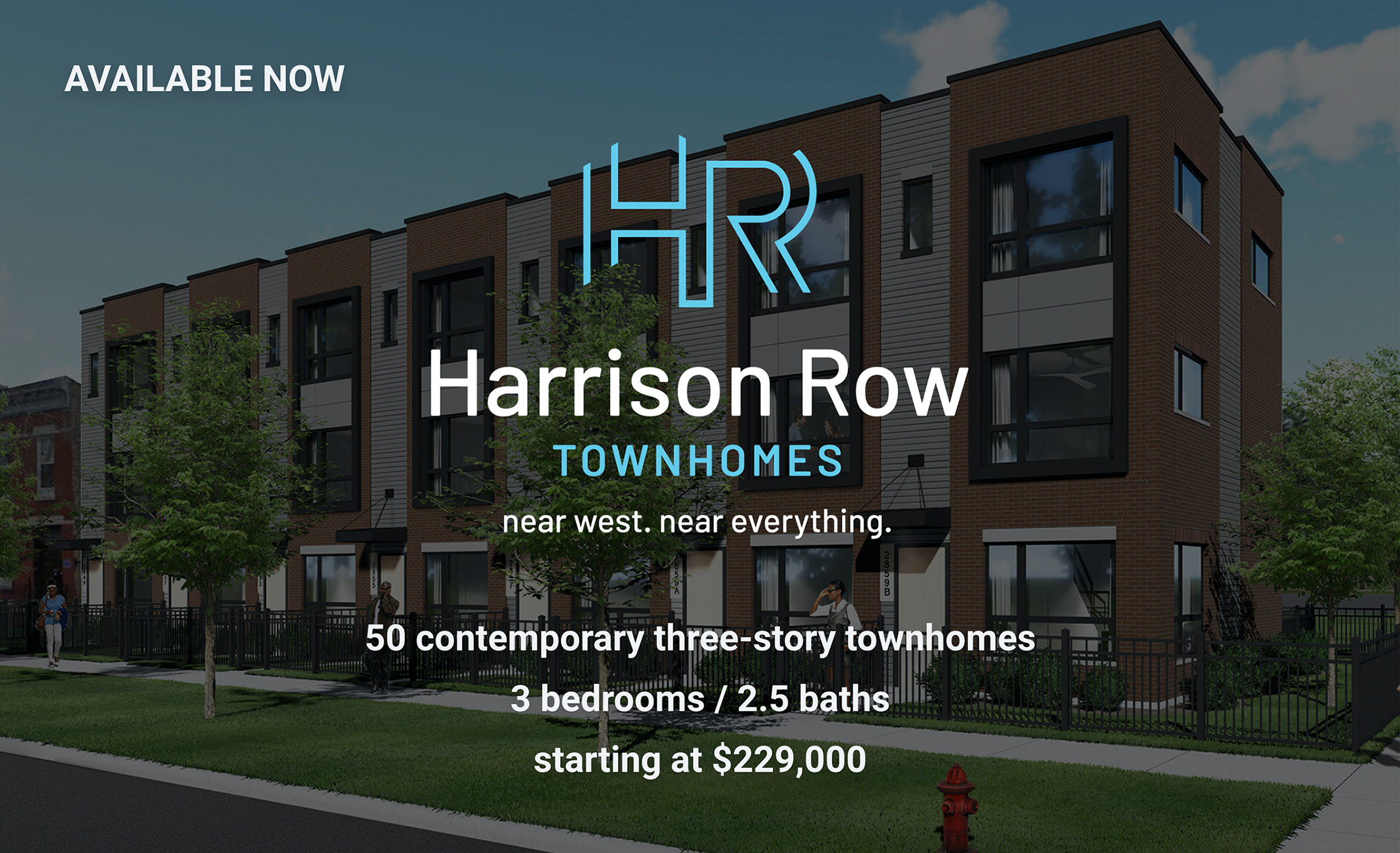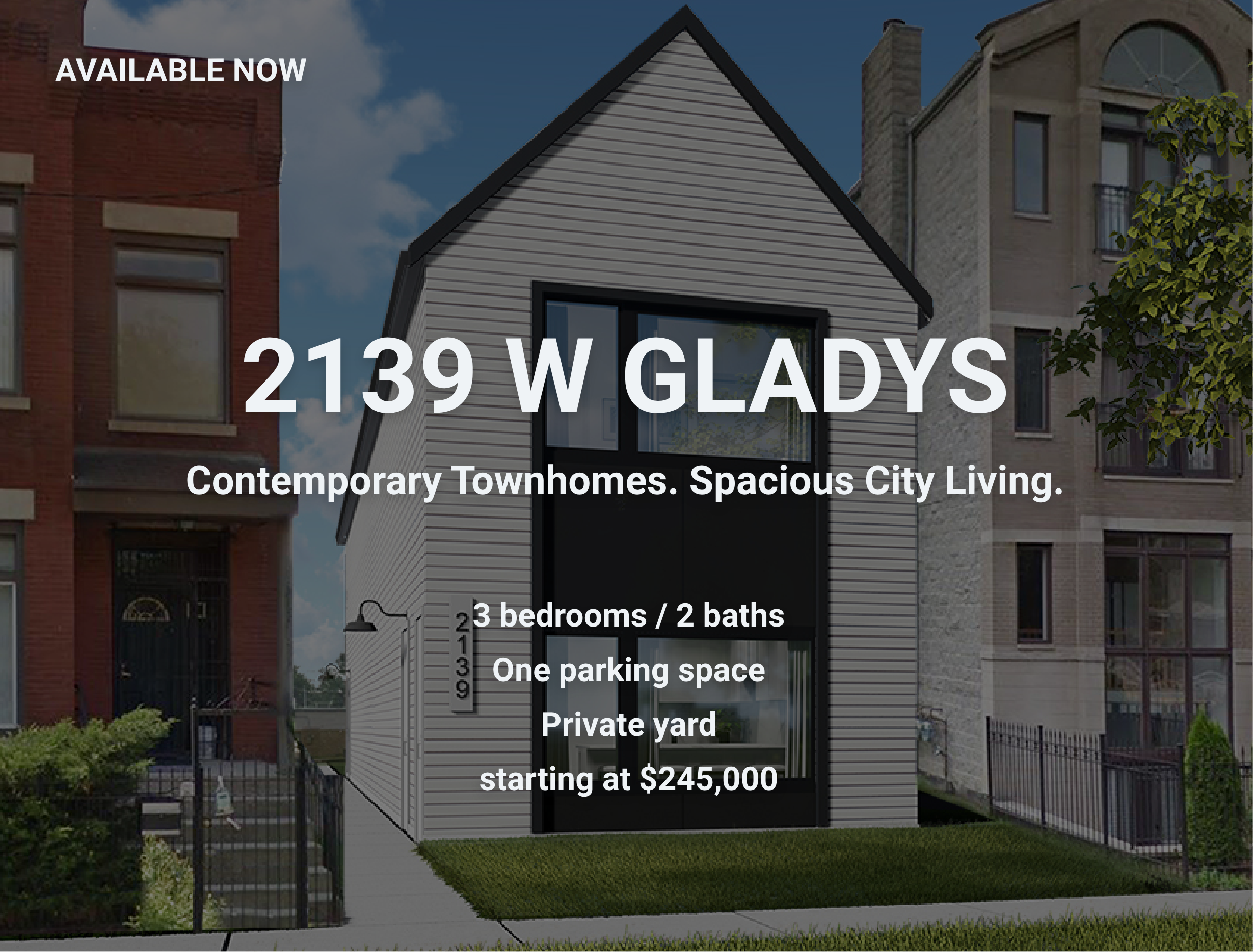 Two brand new townhomes at 2139 W. Gladys are now complete! Both are priced at only $245,000 for qualified buyers, a tremendous value so close to the United Center, the West Loop, and the Illinois Medical District. The townhomes have vaulted ceilings, high-quality quartz countertops, washer/dryers, a fenced yard, and a private parking space. And there is no HOA fee!
MOST RECENT
projects
Clients include successful not-for-profit developers and private developers, and also well-known trade associations like the Chicago Apartment Association and the Urban Land Institute.
The Concord at Sheridan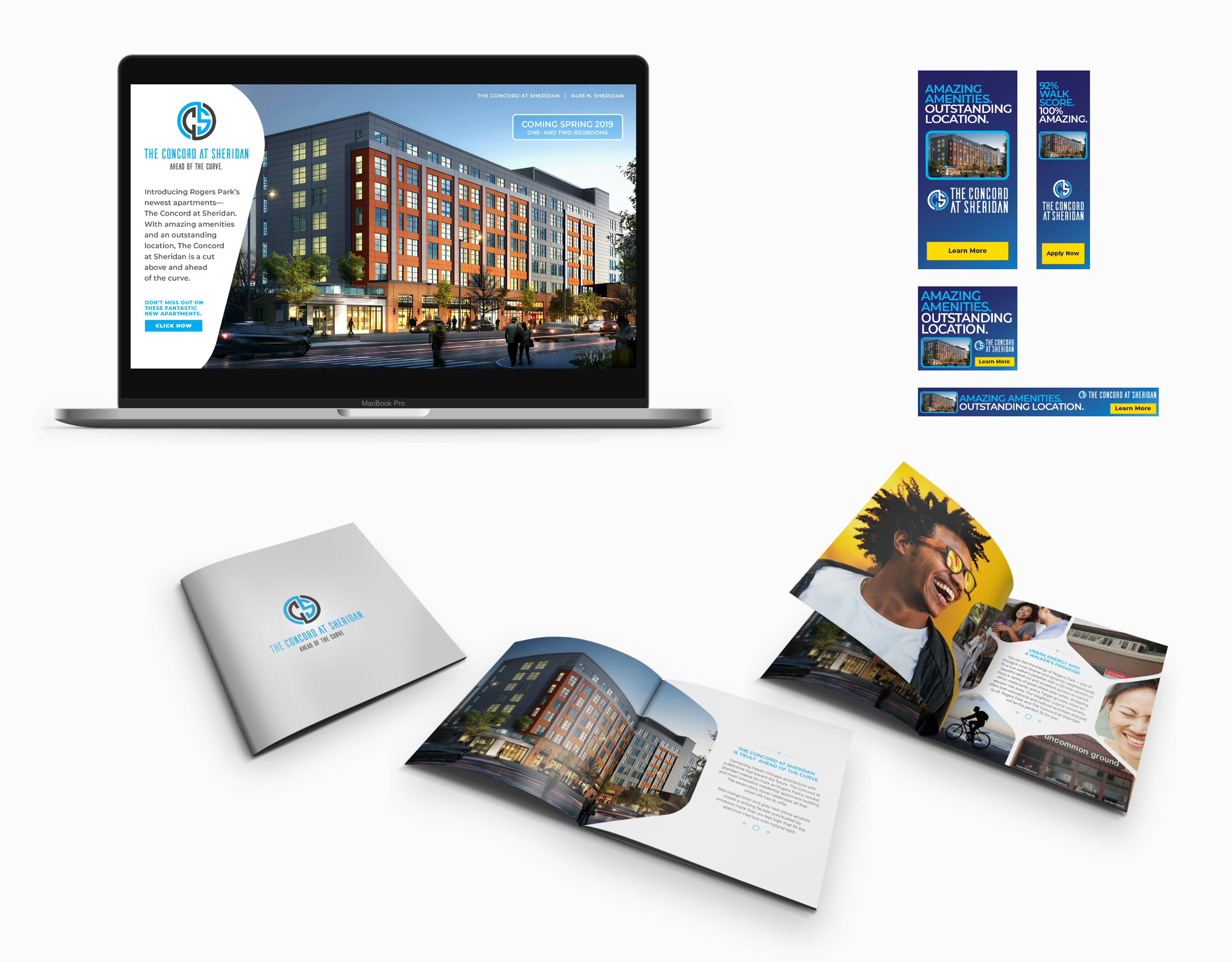 4400 grove bronzeville
Wisdom Village Northlake II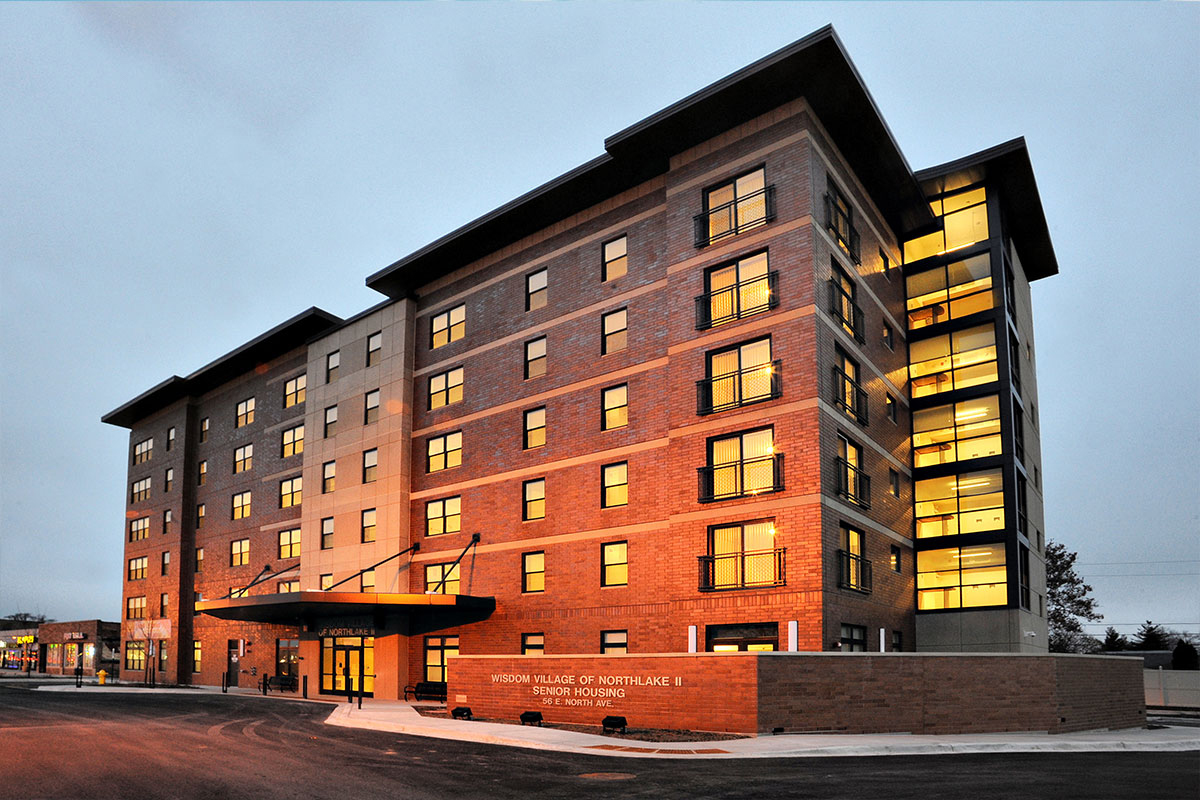 Program Rules
Steps to Purchase a Chicago Community Land Trust (CCLT) Affordable Home
You must be eligible to participate in the program in order to purchase a CCLT unit. To determine if you are eligible, please follow the steps below. You must be approved by the CCLT prior to signing a contract for the home.
1
Obtain a pre‐approval from a CCLT participating Lender
The first thing is to get a pre‐approval from a lender. The pre‐approval will let you know how much you can borrow, but you should also decide whether that loan amount is something that you can comfortably afford. A list of lenders familiar with the CCLT program and its requirements is included in the CCLT Application Package and can be found
here
.
2
Submit a homebuyer application to CCLT
The CCLT Home Buyer Application is a separate application package which you complete and submit to the CCLT. The CCLT staff will review your Application and income documents to certify that you meet the income guidelines. You must receive this certification before you can sign a Purchase Contract. Your total household income (including all income of all household members 18 and over) must be equal to or less than the income limit for your household size (see table below) and your monthly housing payment cannot exceed 30% of your monthly gross income.
3
Complete Homeownership, CCLT, and Condo (if necessary) Counseling/Training
A list of non‐profit Homeownership Housing Counseling agencies is included in the Application Package and is available online at the Chicago.gov website
HERE
.
‍
The Counseling/Training has several components:
a) Home Buyer classroom training provided by the agencies on the list. An individual 'one‐on‐one'counseling session also is recommended to help you determine your mortgage readiness and incomequalifications. All CCLT buyers must take this training.
‍
b) Condominium training if you purchase a condominium unit. This is provided by Rogers ParkCommunity Development Corp. –
dba
Northside Community Resources CDC (see Agency listing forcontact information). Contact them to schedule training.
‍
c) CCLT Orientation/Training provided by CCLT staff. Contact CCLT to arrange for this Orientation. It isrequired for all CCLT buyers.
‍
For more information contact AMS Realty at 312-663-5131